Communications/E911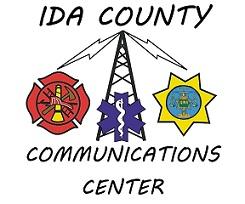 In April, 2017, the Communications Center was remodeled. Two fully functional and highly efficient consoles, along with new computers, monitors, and other equipment was installed.
The Ida County Communications Center is staffed by 5 dispatchers who are dual trained as jailers. In 2017, the communications center handled 9,432 calls for service and directed many more administrative calls to appropriate destinations. In addition to dispatching for the Ida County Sheriff's Office, the Communications Center also provides dispatch services for all Fire/EMS agencies within the county and maintains communications with state and federal law enforcement agencies.

The Communications Center is the primary point of contact for everyone calling 911 within Ida County or calling administrative lines. As there is only one person staffing the Communications Center at a time, please call 911 but only for a life or property threatening emergency. If you need assistance and it is not an emergency situation, please call 712-364-3146.

When to use 911
You need an ambulance for a medical emergency.
You need the fire department for a fire, smell of smoke, or other fire emergency.
You need law enforcement for an emergency; such as a fight in progress, a current violent and dangerous situation, or other life threatening situation.
When NOT to use 911
You want to know road conditions.
You need to speak with a Deputy Sheriff about a property crime that happened several hours ago.
Your electricity, gas, cable, water, or other utility is out.
You need directory assistance.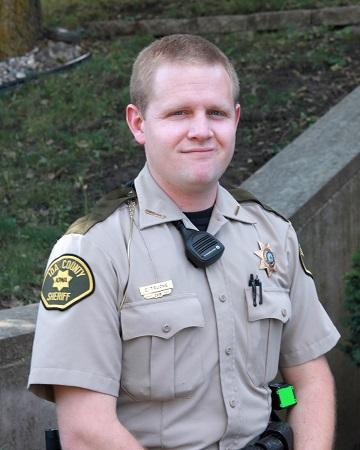 Corey Trucke, Sergeant
ctrucke@idacountysheriff.us
Sergeant Trucke is the communications center supervisor.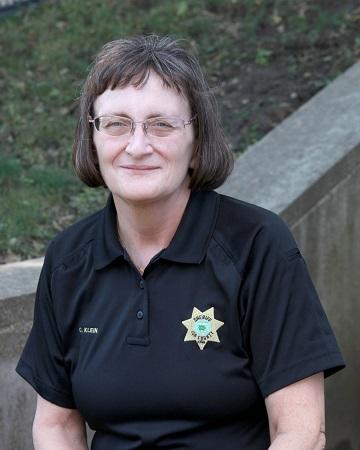 Cheryl Klein, Dispatcher/Jailer
cklein@idacountysheriff.us
Cheryl began her duties with the Ida County Sheriff's Office in June 1997 as a part time dispatcher, and became full time in May 2000. Cheryl oversees TRACs, MACH, warrant validation, protective orders and Uniform Crime Reporting.

Jessica Logan, Dispatcher/Jailer
jlogan@idacountysheriff.us
Jessica started with Ida County in July, 2012. Jessica previously was in the U.S. Army, and also was a dispatcher for Crawford County. Jessica is responsible for warrant verification, statistics, and training new employees.
NOT PICTURED:
Brandi Reiss, Dispatcher/Jailer
breiss@idacountysheriff.us

Rebecca Schmidt, Dispatcher/Jailer
rschmidt@idacountysheriff.us
Sandy Tollufsen, Half Time Dispatcher/Jailer
stollufsen@idacountysheriff.us
Jackie Wittrock, Part Time Dispatcher/Jailer
dispatch@idacountysheriff.us
Stacy McGee, Part Time Dispatcher/ Jailer
dispatch@idacountysheriff.us