11/13/2015

Sac-Ida Peace Officers Association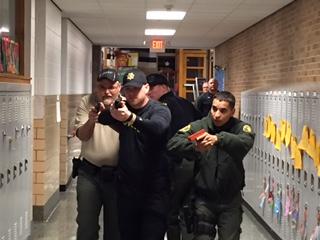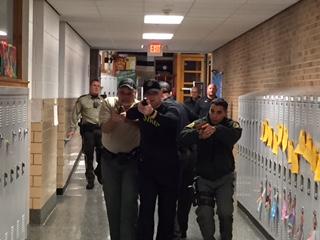 On November 12th the newly formed Sac-Ida Peace Officers Association held their first joint training. In these photos members of the Sac and Ida County Sheriff's Office work together clearing a school building in a mock exercise of a violent school incident.
Sheriff Ken McClure from Sac County and Sheriff Wade Harriman from Ida County formed the association to allow the members of their agencies the opportunity to train together and to get to know each other.
This is one example of how both Sheriff McClure and Sheriff Harriman are committed to ensuring that their respective agencies are prepared, both in terms of equipment and training, to respond to any emergency in their county.
Media Kit